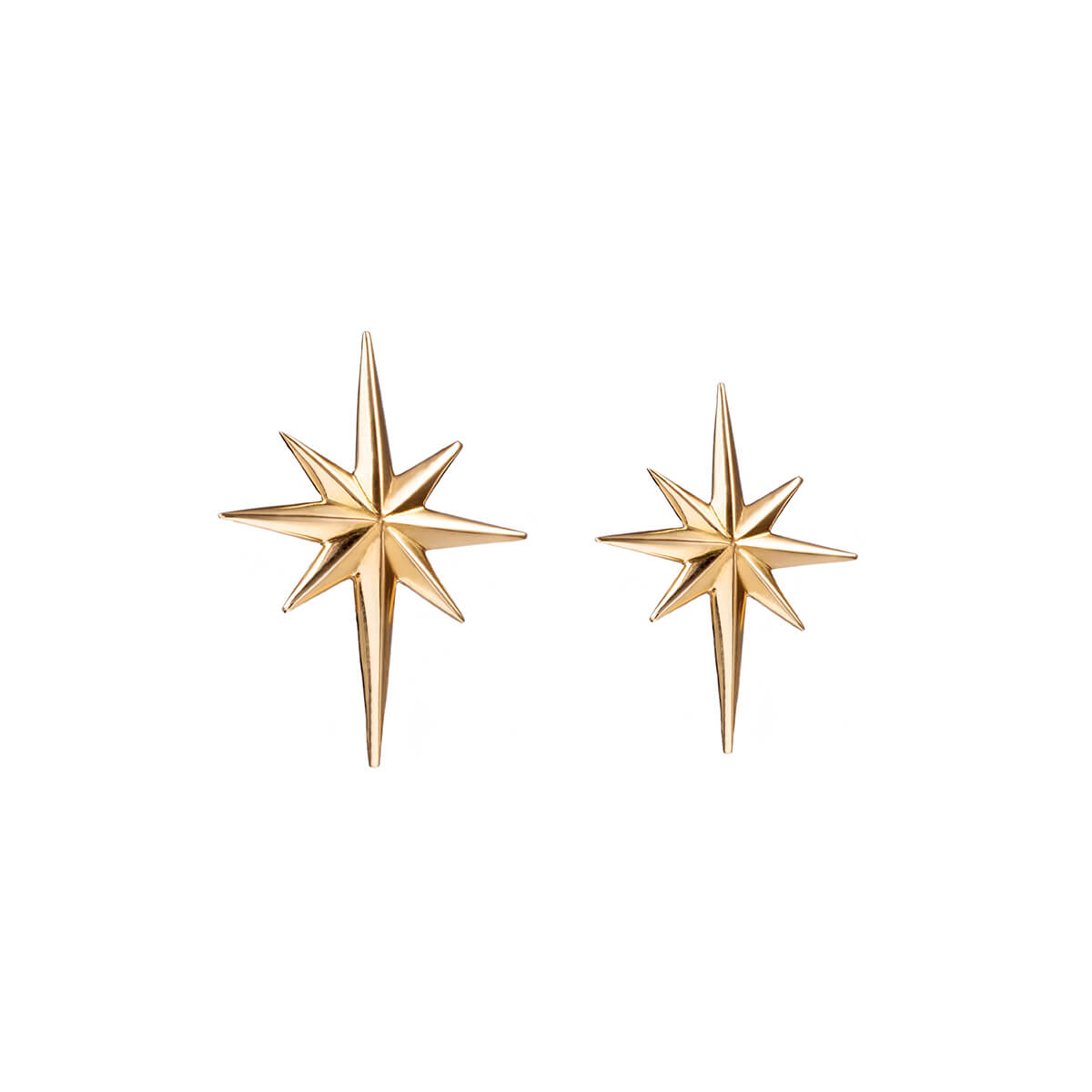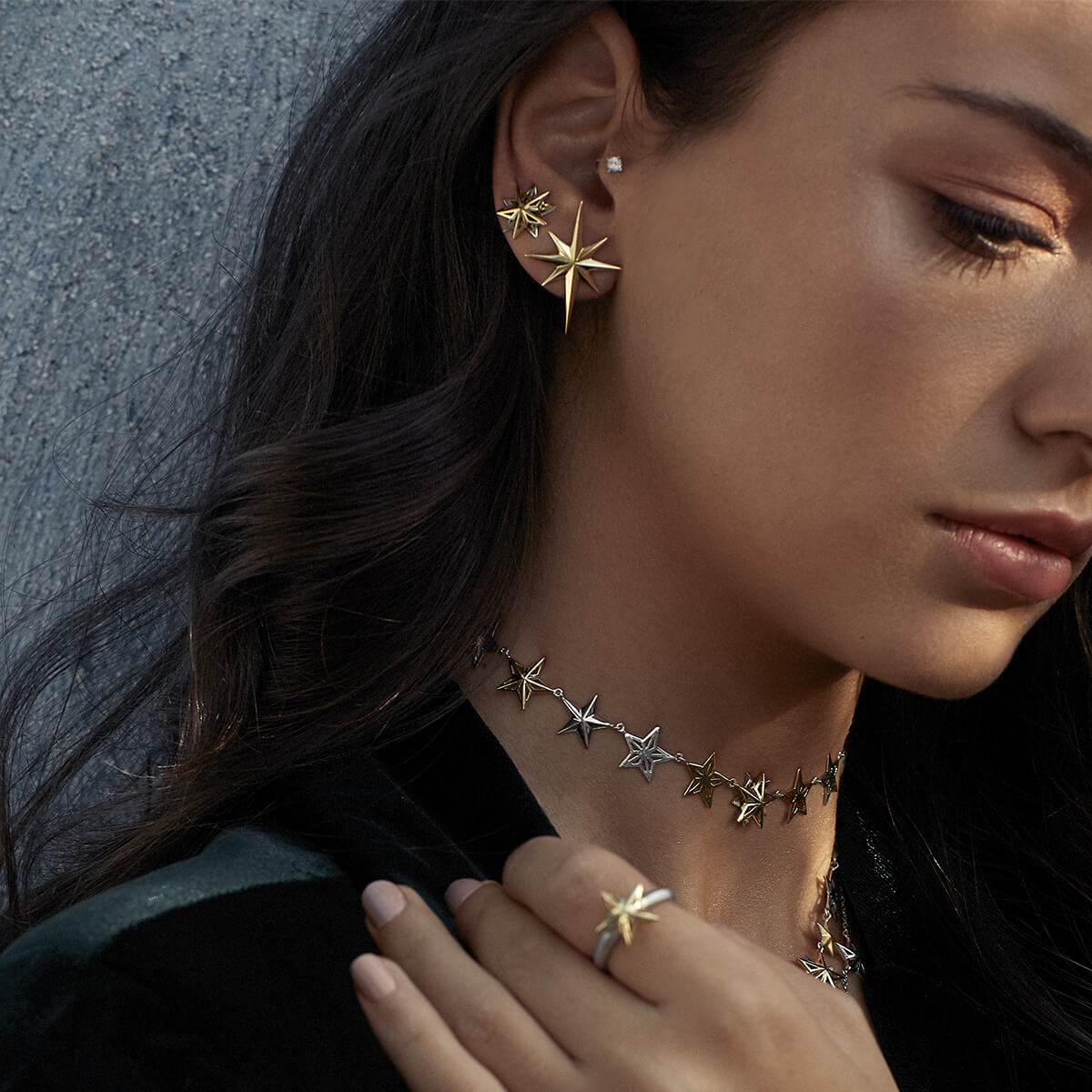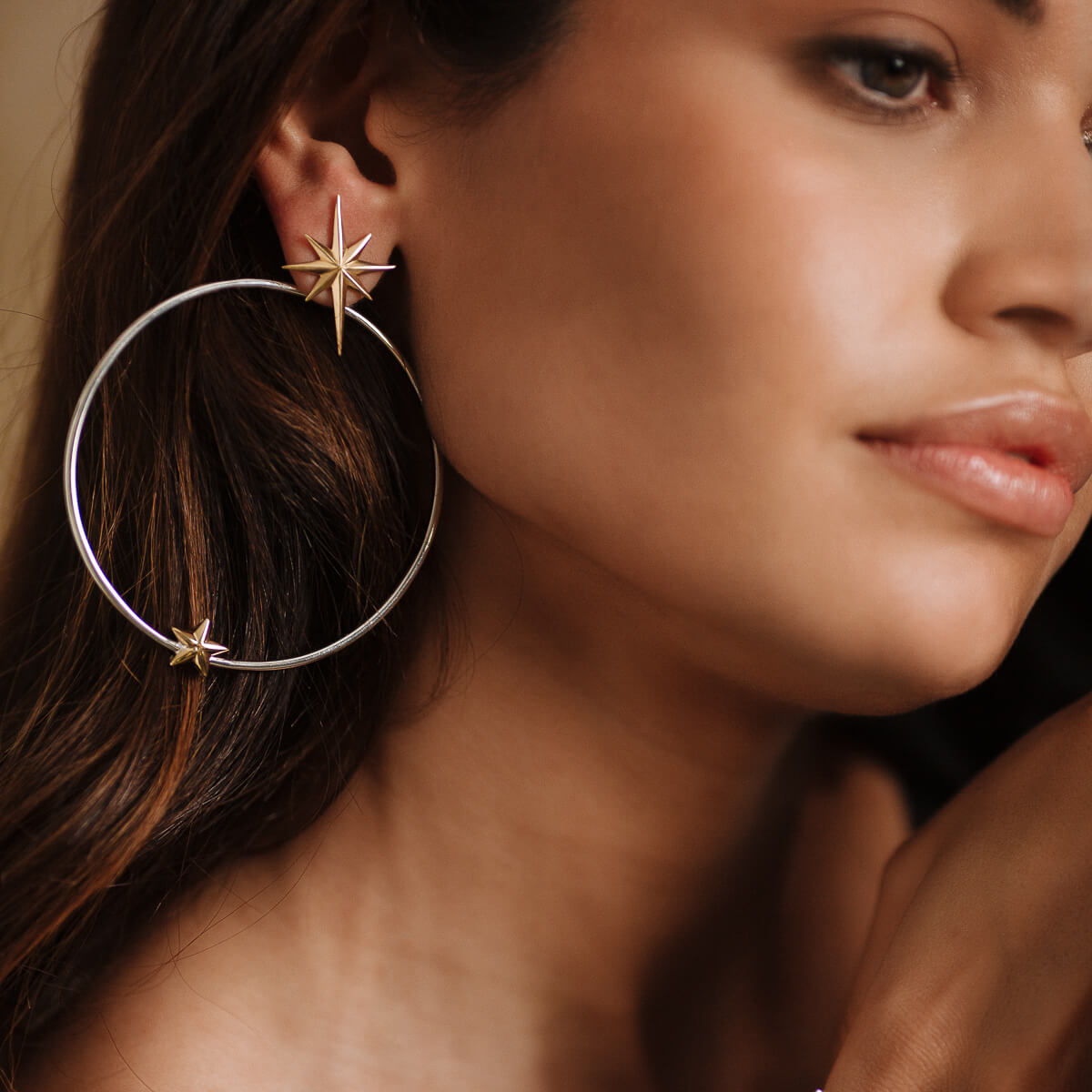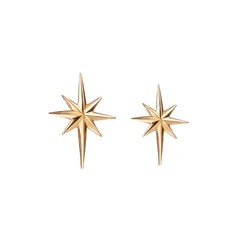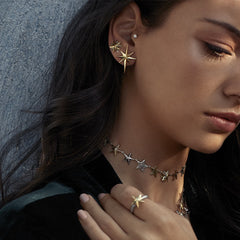 Inspired by the world and the universe at large, this collection's main muse is everything found at the cosmos: stars and super novas are but a few inspirations, coupled with the versatility and diversity of everything we have yet to understand. Each piece in the collection comes with different variations that can be worn in several ways, fitting to your mood or occasion. The Northstar: the traveler's guide, and the symbol of hope and inspiration to everyone.
Description:
Design house signature icon
18k Gold
Sterling Silver earring backs
3cm length
2cm width
How to wear:
Wear daily for an effortlessly glamorous look, or stylize for a bolder feel.
Tassel add-on for a fancier feel
Mini hoop add-on to kick it up a notch
Large hoop add-on for a bolder look
x2 hoops added on each side or alternate sides for a dramatic look
Cash on Delivery:
The cash on delivery option is only available for order made inside of EGYPT only. In case of choosing this payment option, the client is required to have the full amount of the order and delivery fee ready paid to the courier representative before receiving the order.
Online Payment:
Our online payment is made trough a third-party payment service. Once you check out you will be directed to the payment page.
All credit card information is always encrypted during transfer over networks. Therefore, all information is confidential.